Our Swim Lesson Facility
Our facility is now open at 2413 Harvey Mitchell Parkway S, College Station, TX 77845. Our facility includes a 73 ft by 30 ft indoor, heated pool. We maintain water temperature from 88-90 degrees for the comfort of our swimmers. A cold pool is a distraction from learning.
We have teaching stations designed to keep kids focused on their lessons in a fun way. We have a separate area for parent/child classes where babies and toddlers can begin to acclimate to water and practice breathing techniques. Parents can enjoy a special bonding time with their child while they both learn water safety.
Once they are ready for more independent learning, parents can observe lessons from the air-conditioned comfort of our observation deck.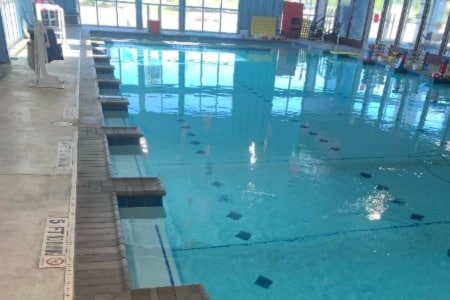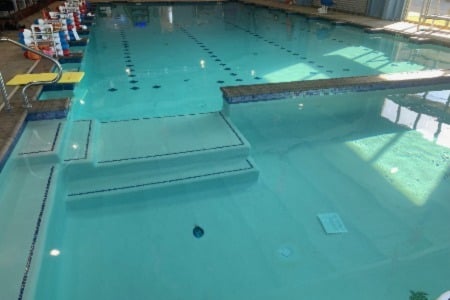 Keeping our Facility Clean & Safe
Our pools include a chlorine sanitization system as well as an Ultraviolet sterilization process to ensure thorough water cleanliness.  The systems are all automated and monitored on a 24-hour basis.
The CDC has confirmed that the Coronavirus is not transmitted in water. Read the latest news from the CDC website on Water Transmission and COVID-19 here: https://www.cdc.gov/coronavirus/2019-ncov/php/water.html