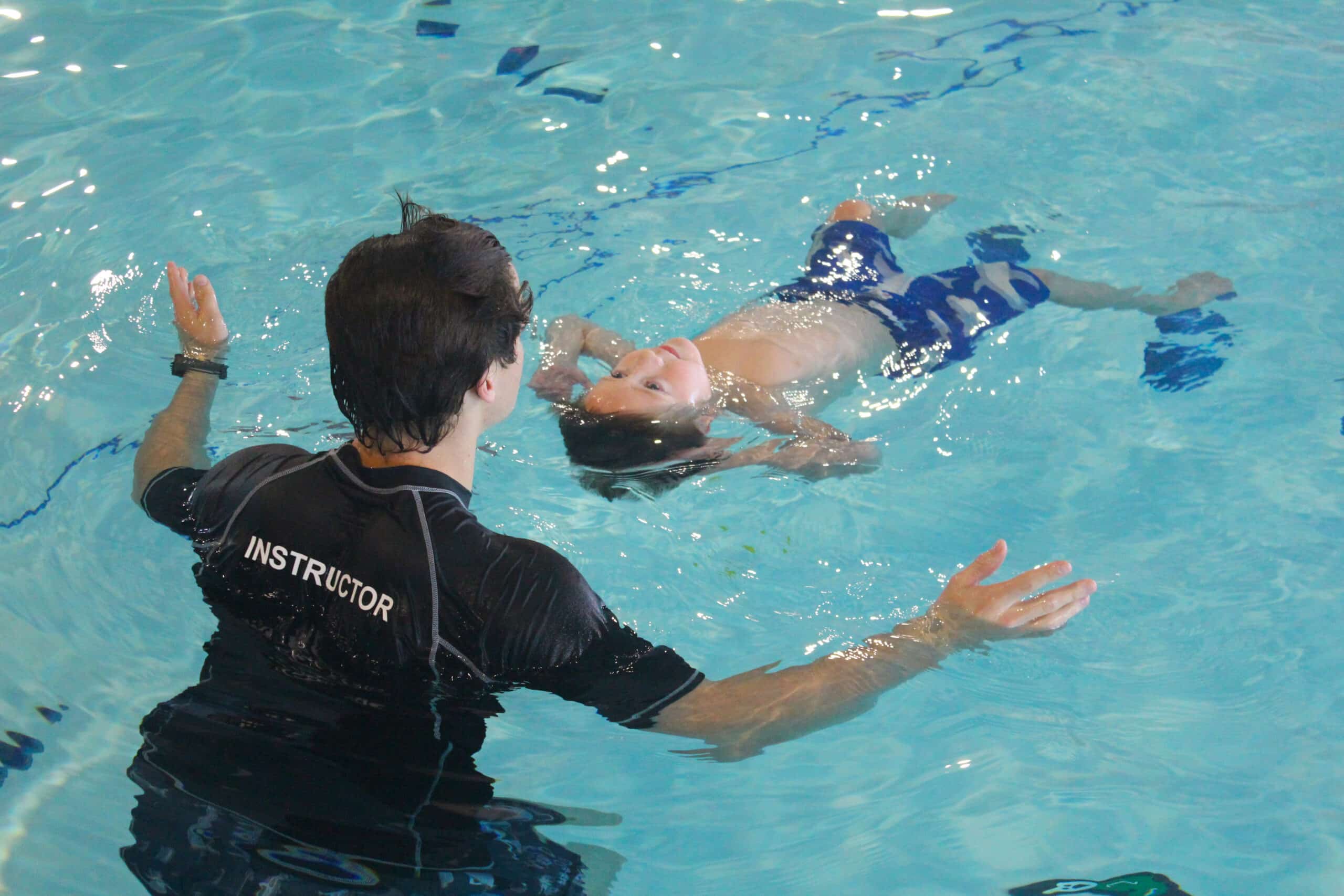 YOU CAN FLOAT!
For our Preschool Beginner levels moving up to Preschool Intermediate or those under the age of 4 years and 11 months.
To pass the float test, you must float for 5 minutes or reach the side of the pool by yourself for 3 classes in a row.
After your final test, please see the office to put your handprint on the wall.
Parents, bring your camera! You are allowed to be on deck to take pictures or videos of the float test!
Below is what your child needs to wear to each float test.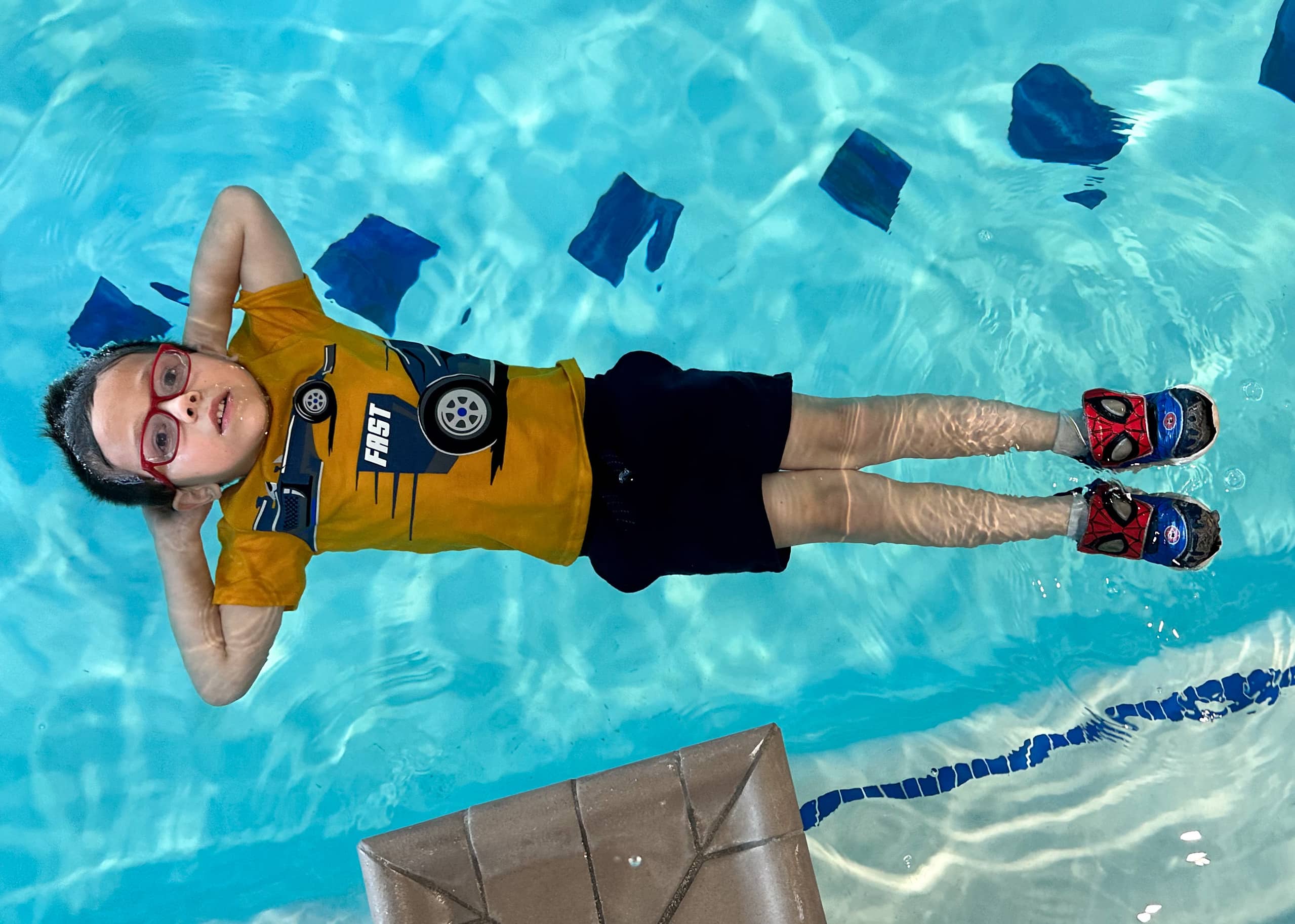 TEST 1
– Short Sleeve Shirt
– Shorts/Skirt
– Shoes
*No water shoes, flip flops or crocs*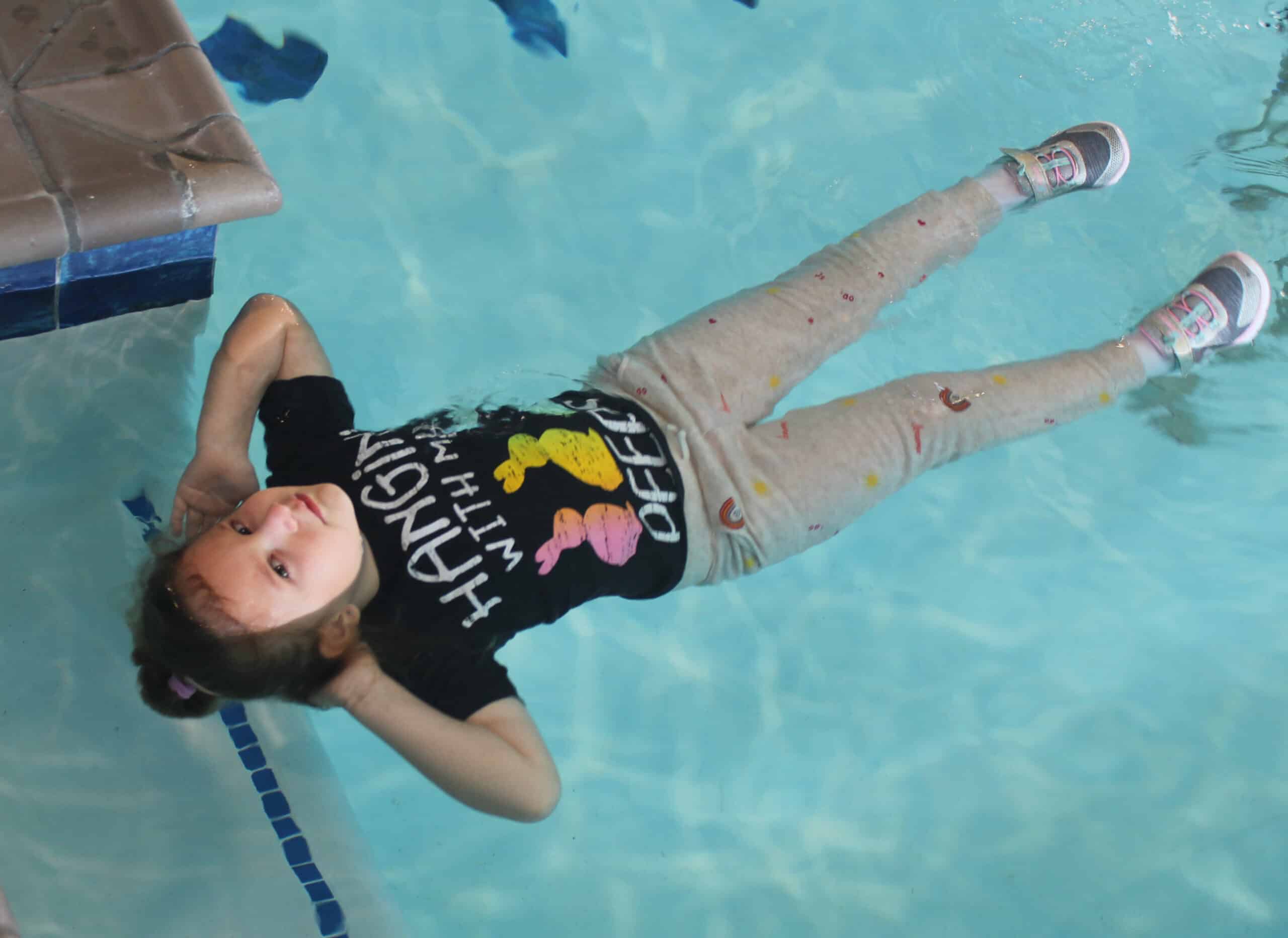 Test 2
– Short Sleeve Shirt
– Light Pants/Dress
– Tennis Shoes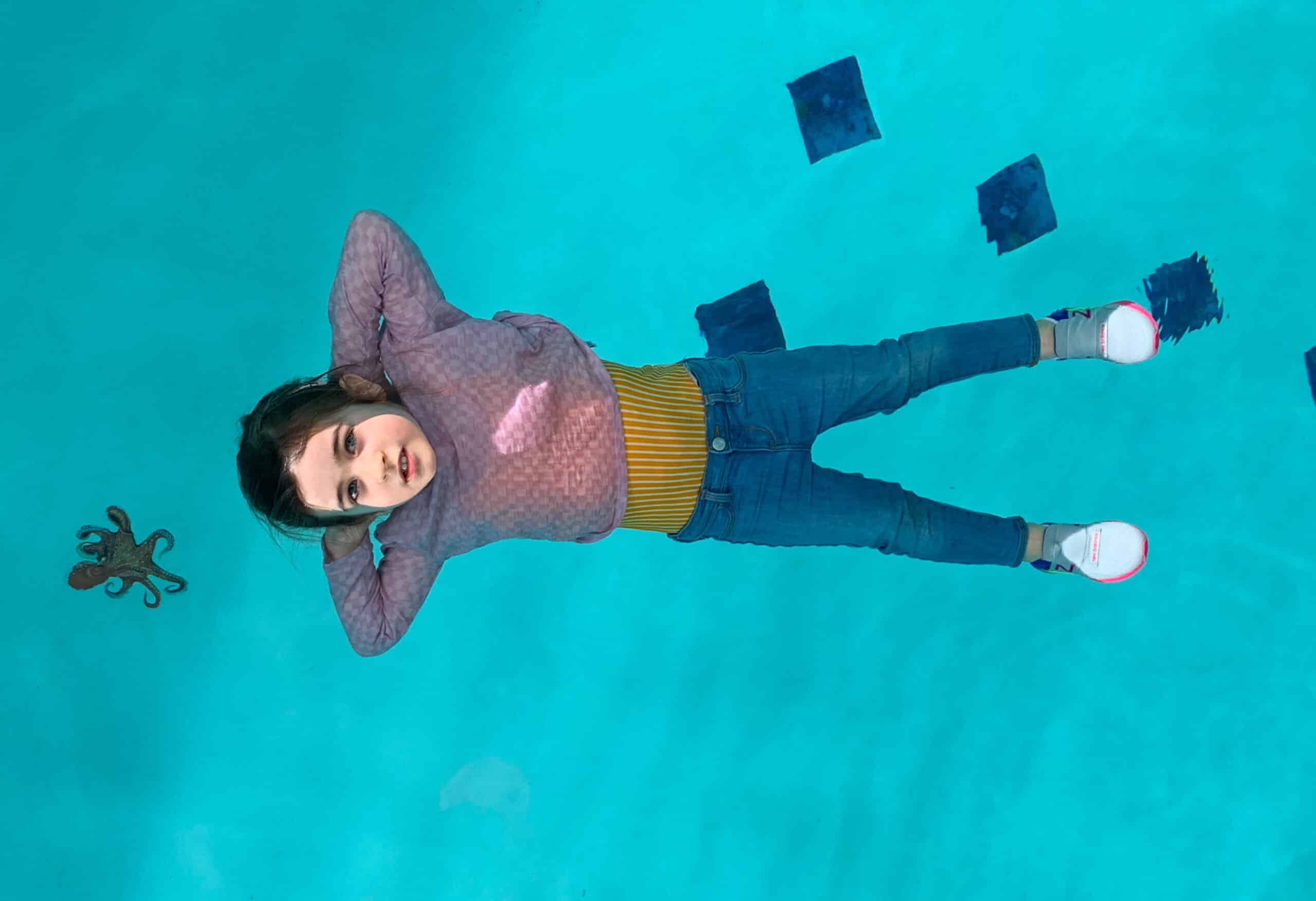 Test 3
– Long Sleeve Shirt
– Blue Jeans
– Socks & Tennis Shoes